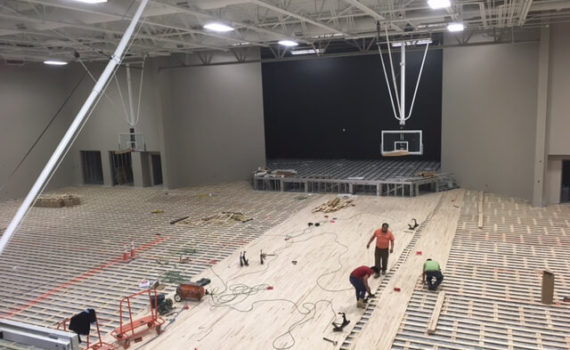 We're making progress at the YMCA and Crosspointe Church. The project is on time and progressing nicely with the installation of spiral duct and low pressure duct work.
Carolina Commercial Systems was selected as the mechanical contractor for the YMCA Project located in Northwest Cary and Crosspointe Church, the Children's Church, and the Worship Center additions. Southern Crane assisted Carolina Commercial Systems in setting the 135 Ton and 50 Ton Trane Package Roof Top Units. Send us an invitation to bid for your next project.
About the YMCA: The YMCA of the Triangle serves Wake, Chatham, Durham, Lee, Johnston, Orange and Pamlico counties, with 17 branches and three overnight camps. Since no two communities are identical, no two Ys are either. In every location, we bring people, just like you, together to learn, grow and thrive.