Carolina Commercial Systems duct fabrication shop has a combination of current technology along with traditional techniques to building duct – the best of both worlds. All built to meet the Sheet Metal and Air Conditioning Contractors' National Association (SMACNA) standards or higher!
Duct Fabrication Procedures
Our duct fabrication process starts with a professional order form that are either brought in from outside contractors or from our mechanics.
Duct Fabrication Shop
Fittings:
All fittings are cut out with an advanced cutting technology plasma machine. This saves time to allow us to get our products out quickly while meeting demand. After the fittings are cut, we run them through a UL listed Lockformer that will put a Pittsburg or snap lock seams on the fitting. We prefer to use Pittsburg for a better air tight seal. Finally, we have our professional sheet metal fabricators put the fittings together, and then they are ready for installation.
Straight Duct:
Straight duct is cut to length with a 5 or 10 foot shear. The duct is then laid out on a hydraulic notching machine.  Depending on the pressure class of the duct, a Pittsburg or a snap lock seam is applied with a UL Listed Lockformer machine on the straight duct. They are then folded with either a power break or hand break depending on the gauge of the metal. Last but not least, a cleat former to turn drives on the duct if desired.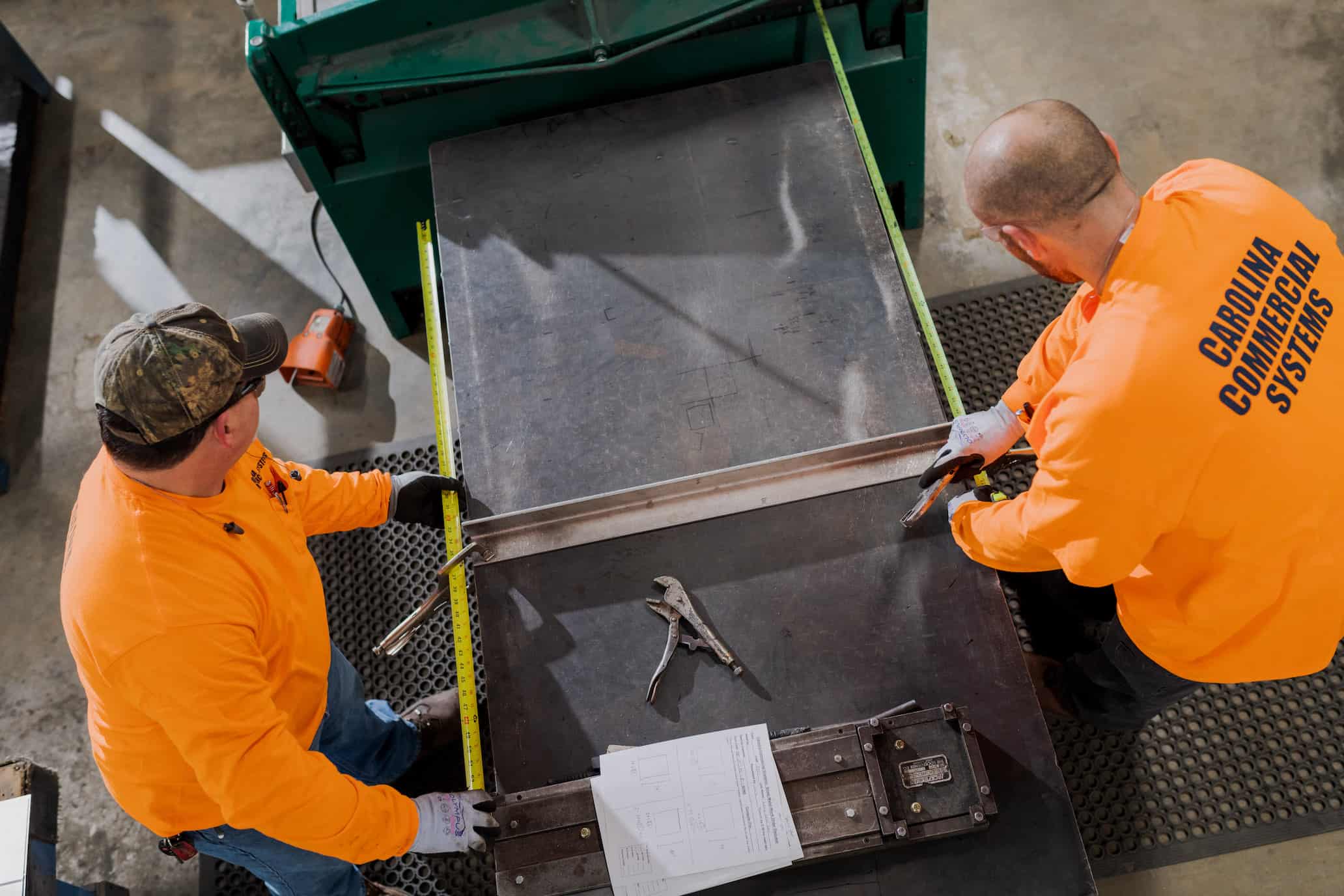 Types of Duct Fabricated:
Low pressure snap lock
Medium and High Pressure Pittsburg
Lined duct (1/2", 1" & 2") antibacterial duct liner
Duct Mate
Drain Pans
Plenum boxes
Square to round transitions
Square to Square transitions
Offsets
Parker fittings
Radius elbows
Square elbows with single or double turning vanes
Tees
Branch take offs
We make our own Drives and S locks.