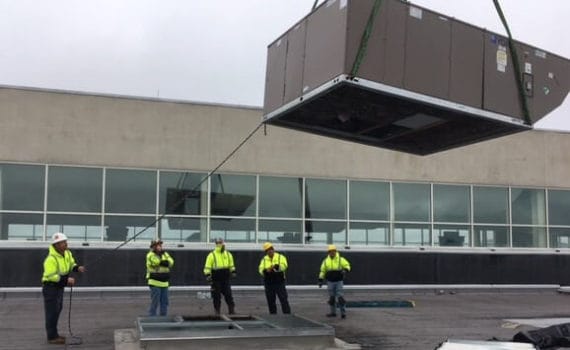 We were proud to be the HVAC contractor for the new H&M clothing store coming to the Streets of Southpoint. The new location is set to open in Summer of 2018.
H&M Southpoint Mall
Carolina Commercial Systems replaced 6 existing Roof Top Units (RTU) with 7.5 Ton to 25 Ton York RTU's equipped with:
De-humidification
Dry Bulb Low Leak Econonmizer with Barometric Relief and Power Exhaust and Hoods
Return and Supply Air Smoke Detectors
Phase Monitor
Hinged Filter Door & Tool Free Non-Hinged Blower
Motor Hail Guard Kit
Gallery
About H&M
H&M, Hennes and Mauritz, is one of the world's largest fashion retailers' famous for offering fashion-forward apparel at affordable prices. They are known for its fast-fashion clothing for men, women, teenagers and children.