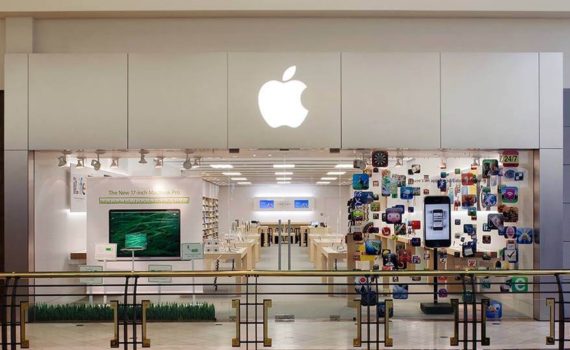 We were proud to be the HVAC contractor for the Apple Store at Crabtree Valley Mall in Raleigh, NC. Apple relocated into a vacated Gap location at Crabtree Valley Mall. The grand opening is Saturday, December 9th.
Apple Store Crabtree Valley Mall
Apple's new store is approximately 9,000 square feet, nearly double the size of its previous Crabtree Valley Mall location, which opened in June 2006. Apple has one other store in the Triangle at The Streets at Southpoint in Durham. Send us an invitation to bid!
About Apple
"Man is the creator of change in this world. As such, he should be above systems and structures, and not subordinate to them." ~ Steve Jobs
The Apple Store is the best place to try all of Apple's products and find great accessories. Our Specialists will take the time to answer your questions and set up your new Apple product just the way you want it. You can learn something new in a free workshop. Consult with the Business Team about the perfect solutions for your company. Or visit the Genius Bar to get hands-on technical support.
Apple designs Macs, the best personal computers in the world, along with OS X, iLife, iWork and professional software. Apple leads the digital music revolution with its iPods and iTunes online store. Apple has reinvented the mobile phone with its revolutionary iPhone and App Store, and has recently introduced iPad 2 which is defining the future of mobile media and computing devices.
Apple is committed to bringing the best personal computing experience to students, educators, creative professionals and consumers around the world through its innovative hardware, software and​ Internet offerings.